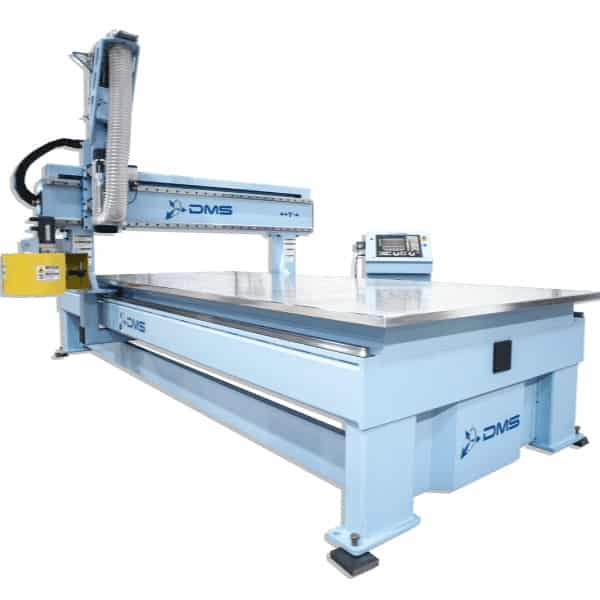 DMS Essentials
The DMS Essentials CNC Router line offers a universal platform ideal for configurability in both 3-axis and 5-axis versions. An upgrade to the Freedom line, Essential machines feature a bigger bridge, rails and ball screw which, when combined with a heavier gauge, all-streel frame, results in a machine that is rugged, durable and ideal for high production factories.
DMS Custom
Is your manufacturing setup  unique? Our engineers have over 70 years of combined CNC experience with a proven track record of designing custom CNC solutions. Contact us with your production goals and we will design a machine to fit your floor space and exceed your goals.
Freedom
The Freedom CNC router line offers a universal platform with the rigidity and repeatability required to process many materials, including wood, plastics, foam, aluminum, composites and more. Whatever material you are working with, we can configure and build a CNC router to accurately and efficiently get the job done.
Hybrid
A Hybrid machining center integrates polymer and composite additive manufacturing into our proven, heavy duty 3 and 5-axis router platforms. These versatile machining centers offer a number of manufacturing solutions not available from a traditional subtractive machine.
Trusted By Industry Leaders


 Starting January 1, 2021, the CMS North America and DMS sales forces merger will be solidified, unifying the unique skill sets and industry leading products that both companies possess. Our mission is to optimize the diversity presented in our fusion, while...
read more