Handmade gifts have a reputation for being heartfelt, but not quite the same quality as professionally made gifts. They're cute, like a finger painting from a toddler. Or they're nice, like your friend's first attempt at pottery.
This holiday season, it's time to level-up your homemade gift game. With a CNC machine from Diversified Machine Systems (DMS), secret Santas across the nation are well equipped to manufacture the perfect present. Friends and loved ones will be pleasantly surprised at the quality and imagination of your creations.
Our DMS staff has been hard at work on several fun projects of our own lately. We hope these ideas spark some inspiration.
Connect Four
This classic game gets a classy makeover for the holidays with a Freedom CNC. Made entirely of wood, this Connect Four game is nice enough to become a family heirloom. Get ready to start some competitive rivalries that go on for years to come.
Corn Hole
Perfect for social distancing, Corn Hole is the yard game that brings neighbors and friends together. As it turns out, it's also the perfect game to make with your CNC machine from Diversified Machine Systems. With a little scrap wood and a few cuts, you're all set!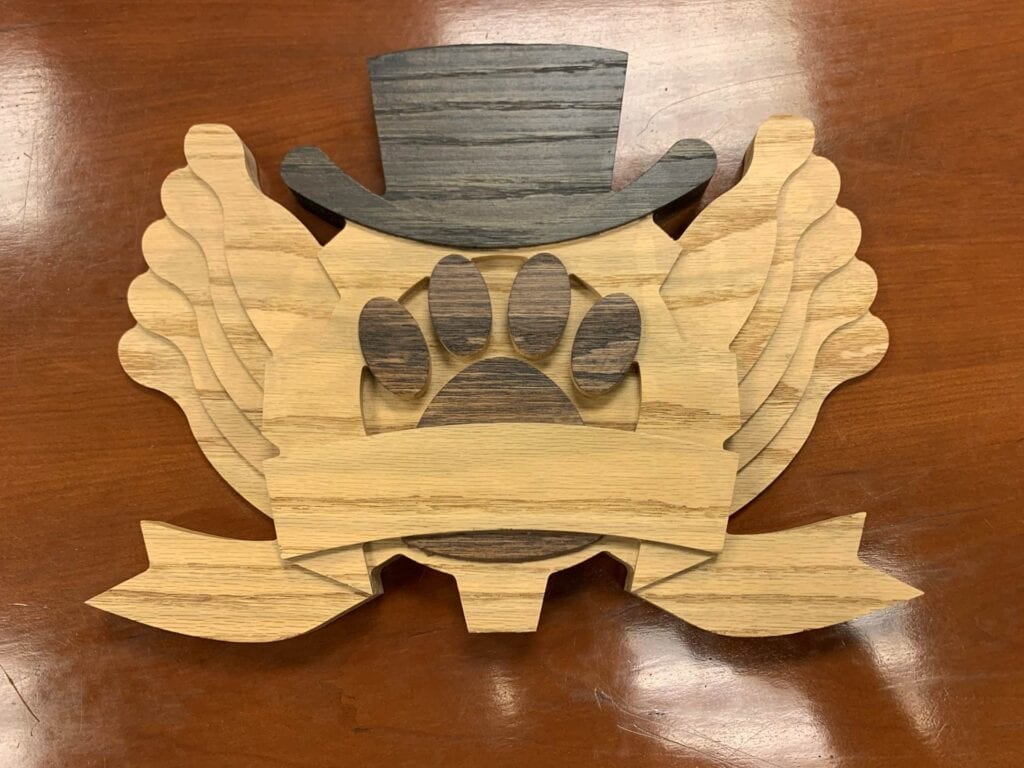 Art
Woodcuts are a time-honored and cherished art form that you can try your hand at this Christmas. Put away those fussy hand tools and program your DMS machine with the exact design you have in mind. We've seen beautiful wall hangings, posters, and works of art made on people's CNC machines—and we're pretty sure you have an inner artist that's been waiting to express itself.
Get Creative!
What's the point of a homemade gift, if you can't invent your own game? The team at DMS made a game called "Shut the Box" for the Association fo Woodworking and Furnishings Suppliers show. It was a real hit!
Above all, we'd like to encourage you to try something new this holiday season. Make something with a personal touch. DMS machines have so many uses and capabilities that make them ideal for this year's unique gift for your special someone.
Whether you attempt one of the ideas above or pursue your own original idea, we hope you give someone a handmade gift that they're bound to cherish for a long time. Dream. Create. Give freely.
And oh, by the way—don't forget to share your creation with us on social media, @dmscncrouters. We'd love to see what you come up with!
Have questions about purchasing a DMS CNC of your own? Contact our team of experts at 855-266-5064 or info@dmscncrouters.com.